This week Ibiza Calm celebrates its seventh birthday. The luxury rehab centre – set on the beautiful Spanish island of Ibiza opened on 6th June 2015 and has since gone from strength to strength. The addiction and mental health clinic is the most personalised rehab treatment centre not just in Spain, but throughout the whole of Europe.
The idea for the centre was the vision and dream of managing director John McKeown, who together with the centre's co-founder and operations director Stephen Clark, wanted to provide the best possible treatment and care, in idyllic, comfortable surroundings.
John and Stephen wanted to get away from the old boot camp approach of shared rooms and tough love; to adopt a climate of serenity and peace, developing a centre of healing. Somewhere clients would feel fostered and protected in complete privacy. Able to have the space they need to start their journey of recovery, from all forms of alcohol, drug or process addictions and any co-occurring, related, or persistent mental health issues. John and Stephen wanted a stay at their residential rehab to be an enjoyable and rewarding experience, not a torturous trip.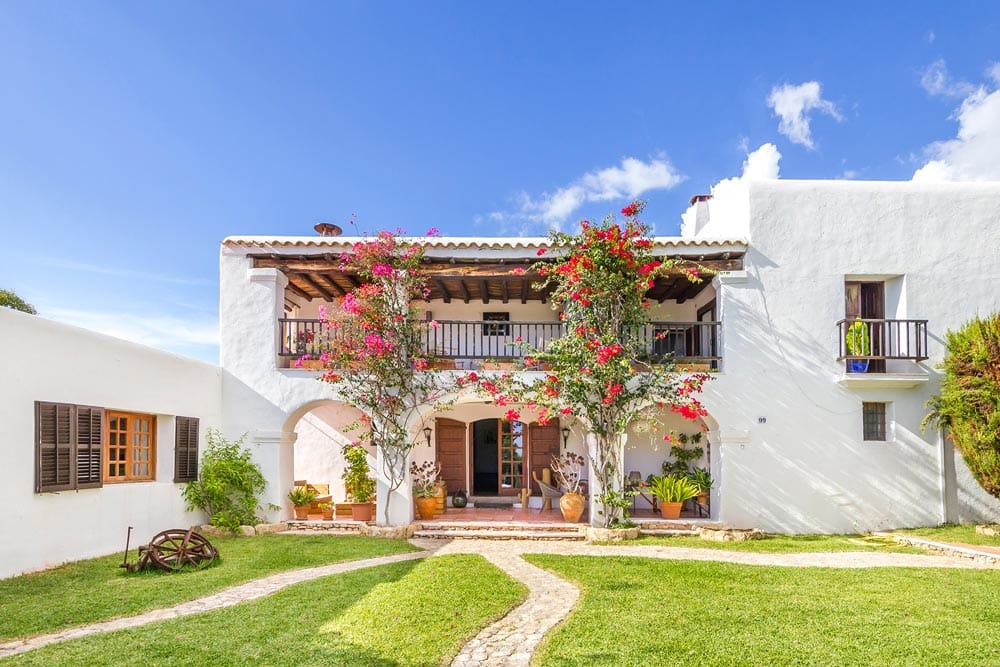 The clinic is housed in an authentic Ibizan finca, located on eight acres of private land surrounded by orange and lemon groves, where you are completely embraced by nature. There is room to relax and unwind, two gorgeous pools to burn off some energy, and welcoming therapeutic spaces geared specifically towards talking. Individual, single-occupancy rooms ensure all clients have their own space, and somewhere to retreat if they need a little alone time.
Any guests will no doubt wholeheartedly, and enthusiastically, agree that the co-founder's original vision for the centre has most definitely been achieved.
With mental health problems such as clinical depression, general anxiety disorder and bi-polar being increasingly more common – even more so since the pandemic – the centre not only focuses on treatment for addiction and those (and other) chronic conditions. In addition, they care for many clients who have presented with the early signs of serious psychological illnesses and are able, using proven techniques and a holistic approach, to arrest and find ways to manage their symptoms long- term before they get out of control.
John and Stephen collectively have more than 55 years' experience in the addiction treatment field. They are consummate professionals and have a heartfelt desire to help people struggling with addiction and all other mental health conditions.
John McKeown – Managing Director of Ibiza Calm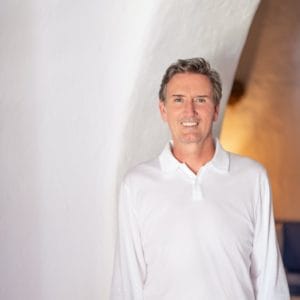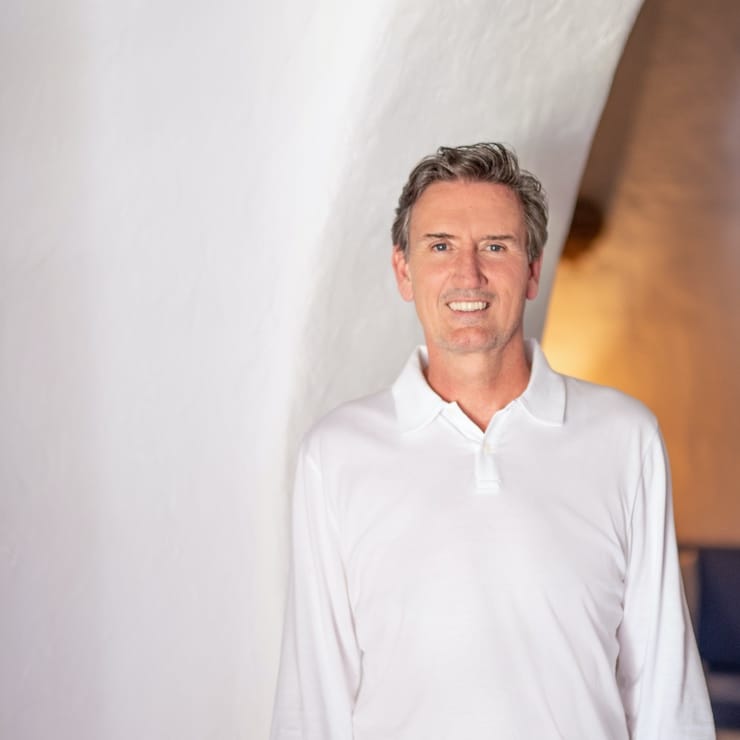 John has worked in the addiction and mental health field since 1987. Nowadays he shares time between his private consultancy practice in Harley Street, London, and the rehab centre in Ibiza.
He trained as an Addiction Counsellor and Clinical Psychotherapist at the Guy's, King's and St Thomas' School of Medicine; and is registered with UKCP – the UK Council for Psychotherapy. John was instrumental in setting up the first drug and alcohol rehabilitation project in the British prison system.
John has also worked with several well-known UK premiership football clubs, running an educational program, and providing clinical support. In 2007 he co-wrote an autobiographical self-help book with Paul Gascoigne (Being Gazza, my journey to hell and back), and more recently was a contributor to the book, (Tim: The Official Biography Of Avicii) written by investigative journalist Måns Mosesson about the Swedish musician and DJ, who John had tried to help prior to his death.
Stephen Clark – Operations Director at Ibiza Calm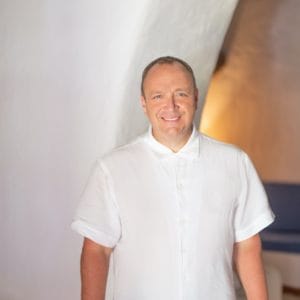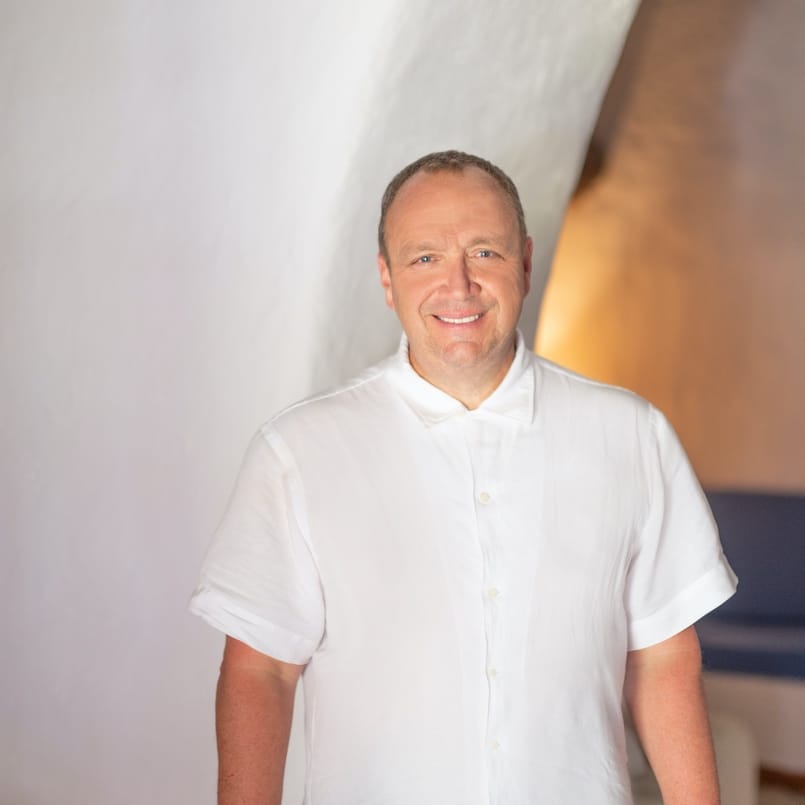 Stephen Clark has been actively involved in the field of addiction recovery for over 20 years and has helped hundreds of addicts and alcoholics to find their way during those difficult early days of sobriety.
He has lived in southern Spain for the last 15 years, and is a highly respected and successful businessman both there and in the U.K.
His experience and knowledge have been essential in establishing Ibiza Calm and making it what it is today.
Dr Manuel Rodriguez – Medical Director at Ibiza Calm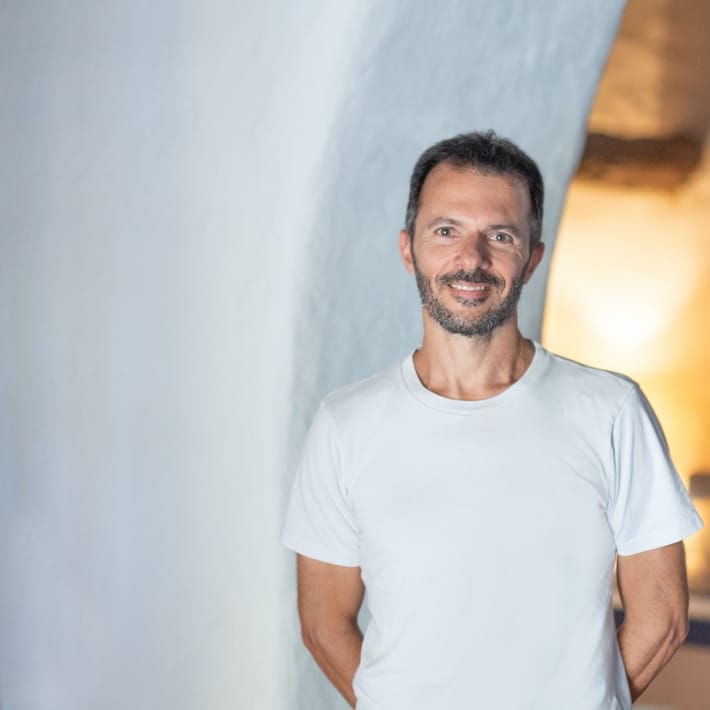 Joining John and Steve are a team of highly qualified international staff – headed up by Medical Director, Dr Manuel Rodriguez who oversees all the medical and clinical treatment at the clinic.
Manuel trained as a physician in Malaga, completing his psychiatric residency at the José Germain Psychiatric Institute in Madrid, before carrying out a rotation at the New York Psychiatric Institute.
He is qualified in several models of psychotherapy including relational psychoanalysis, strategic therapy, psychodrama and EMDR, and is highly specialised in caring for patients with addiction and other mental health disorders.
Remarkable achievements in the last 7 years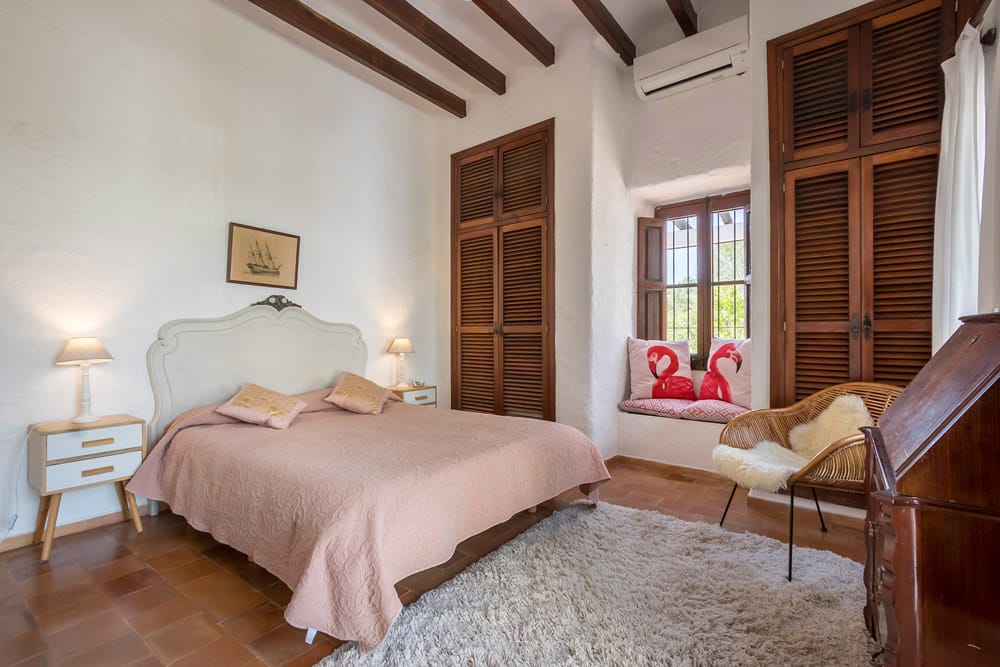 Four bedrooms to eleven
When the clinic first opened there were four bedrooms available for clients; and a handful of carefully selected staff. As the centre has grown, it now having the facility to accommodate eleven guests at a time, they are no less meticulous about their staff choices – they have got some of the most highly qualified and experienced team members from all over Europe, who bring with them a huge wealth of knowledge in the treatment of addiction and mental health disorders.
Making the decision to have only eleven guests at a time means each client gets the right balance of privacy, one-to-one time, and group interactions.
The growth of the rehab has seen the addition of more tailored and customised options, the full bespoke and premium programs. With these the client receives all the care and attention necessary to recover in an exclusive one-to-one environment; has more input in exactly how their stay is managed; help and support if required is available for their family members; plus, accommodation can be provided for family, staff, or security.
The uniqueness of Ibiza Calm means that their bespoke guests can have whatever mixture of individual and group care they decide on. They are not limited, like some other centres, where clients must decide between being treated in a group, or one-on-one. The rehab can cater to their clients needs, with many choosing themselves to participate more heavily in group activities as they become more comfortable in their surroundings. This itself brings a whole new level of healing to the process.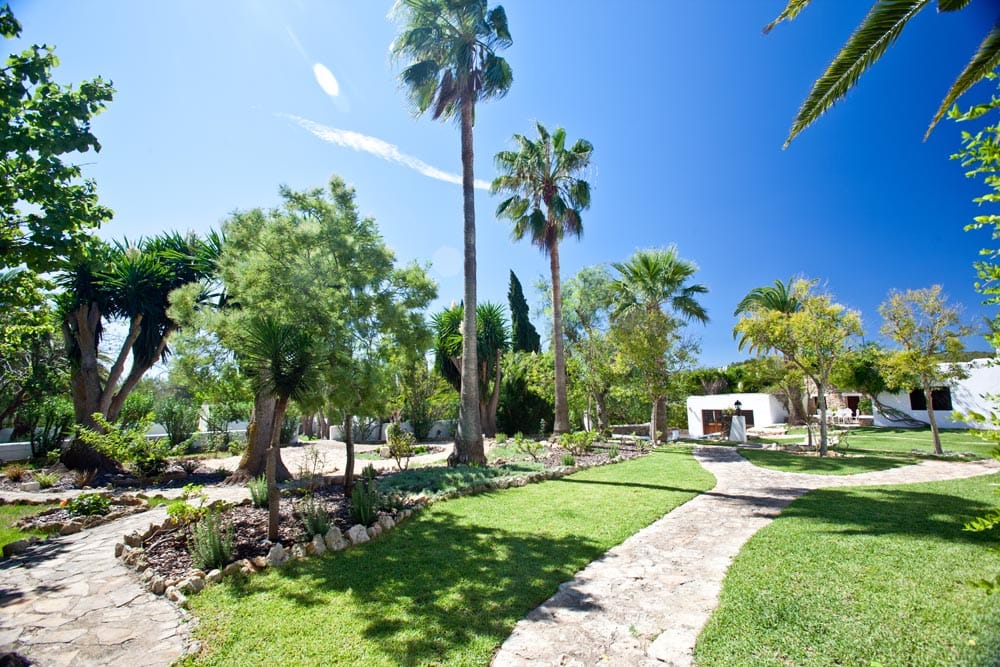 Stayed open throughout the pandemic
Being an essential service, the rehabilitation clinic was able to stay open throughout the pandemic and the resulting lockdowns. Directors and staff alike took all the necessary precautions to ensure the health and safety of everyone onsite.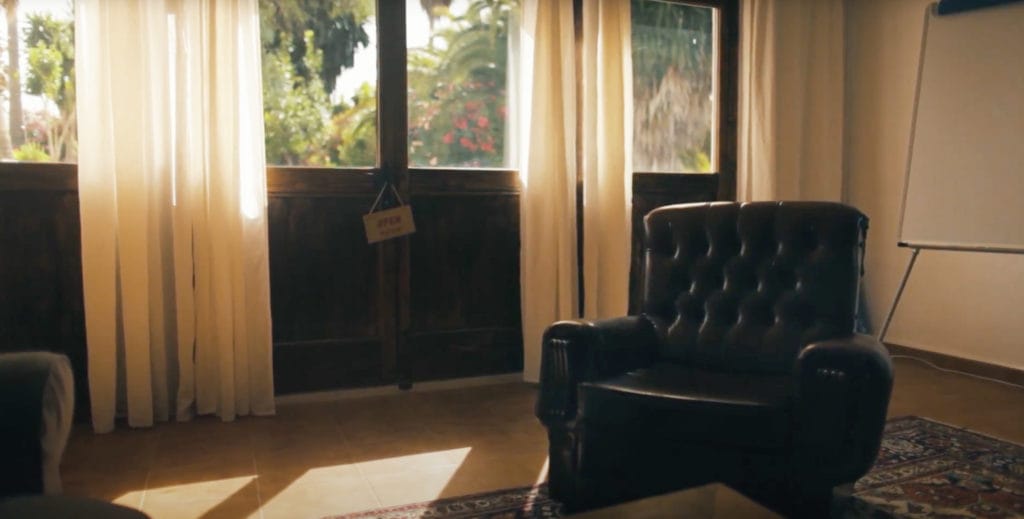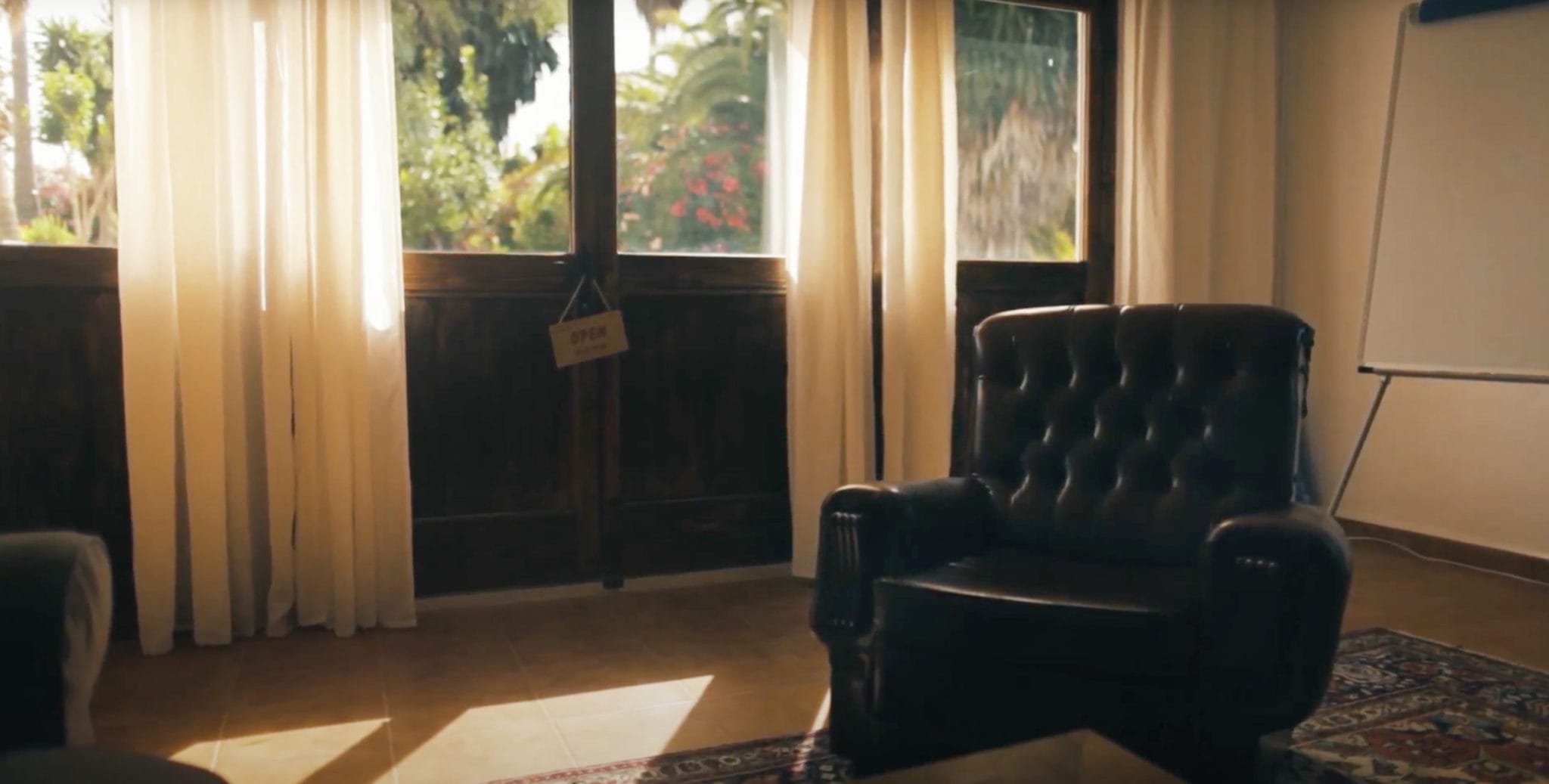 Therapy at the rehab centre
Therapy is a huge part of recovery from any psychological condition, and not only does the rehab in Spain have the best trained and certified doctors, therapists, and counsellors available, they are also able to present the most up to date therapeutic disciplines and practices.
TMS machine in situ
The rehab centre offers transcranial magnetic stimulation (TMS) onsite, which is a non-invasive form of brain stimulation therapy that has proved effective in the treatment of neurological and mental health conditions such as depression or addiction.
TMS uses a magnetic field to deliver a short-lasting electrical pulse into the brain where it stimulates neurons (nerve cells). This has been shown to improve communication between different areas of the brain, particularly in the superficial regions of the cerebral cortex.
With the rise in mental health disorders such as depression and anxiety, having TMS therapy available for all clients, on-site, has meant the rehab centre is able to provide specialised care to anyone suffering from these devastating conditions. They have seen great success in the treatment of clients suffering from trauma, or those with a history of abuse.
Equine-facilitated therapy
They use equine-facilitated therapy as part of their broader treatment program, this is done in partnership with Kate Stillman of Ibiza Counselling. Kate is a fully qualified psychotherapist and certified equine psychotherapist.
Looking after the horses encourages growth. It helps build trust, confidence, and self-control and individuals learn about responsibility, boundaries and how to focus. At the same time, the equine psychotherapist can assess a client's state of mind and wellbeing through their interaction with the animal and how the horse responds.
The rehab centre clients seem to really enjoy this innovative addition to the treatment program and report tangible growth in healing from conditions such as addiction and co-dependency.
Addiction and mental health disorder treatment
The rehab in Ibiza treats a variety of mental health conditions including alcoholism, drug addiction (to illegal and prescription medicine) and process addictions (food disorders, gambling, and co-dependency). Their programs are also suitable for people suffering with anxiety, depression, bipolar and burnout.
Their team of highly qualified international staff, deliver carefully designed programs which are a blend of counselling, group psychotherapy, mindfulness, and complementary practices, such as yoga and meditation.
For further information please contact their admissions manager sharon@ibizacalm.com