Welkom bij Ibiza Calm
EUROPA'S MEEST GEPERSONALISEERDE KLINKIEK VOOR VERSLAVINGSZORG
De meest gepersonaliseerde afkick- en verslavingszorgkliniek voor gedragsverslavingen, geestelijke gezondheidsproblematiek en misbruik van middelen.
Een residentiële rehabilitatiekliniek met op maat gemaakte behandelingen, met ruimte tot maximaal 10 patiënten tegelijkertijd. Intiem gelegen op 8 hectare privéterrein midden op het idyllische eiland Ibiza, een authentiek Mediterraans huis omgeven door natuur.
VIND VERNIEUWING & HEELHEID
Eerlijkheid begint bij jou.
Jouw moed is bewonderenswaardig.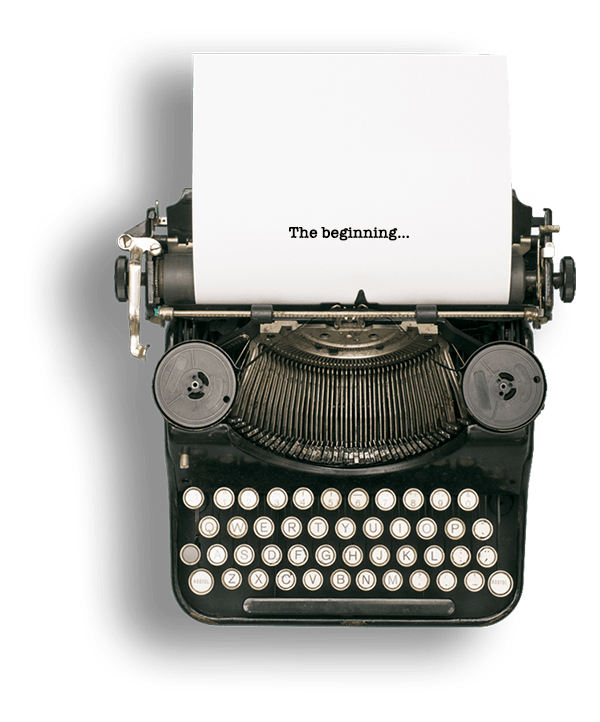 Vraag jezelf eens af…
Of je jezelf nu als verslaafde ziet of niet, als jouw gedrag uit de hand loopt, helpt Ibiza Calm.
Heeft iemand die ik ken hulp nodig?
Heb ik hulp nodig?
Is mijn leven uit de hand gelopen?
Ben ik een verslaafde?
Ibiza Calm is een residentiële revalidatie kliniek die gespecialiseerd is in de behandeling van alcoholisme, drugsverslaving, gokken en andere gedragsmatige verslavingen. We behandelen ook "over de toonbank" en voorgeschreven medicijnverslaving.
Ibiza Calm is een residentiële revalidatie kliniek die gespecialiseerd is in de behandeling van alcoholisme, drugsverslaving, gokken en andere gedragsmatige verslavingen. We behandelen ook "over de toonbank" en voorgeschreven medicijnverslaving.
Ons team van ervaringsdeskundigen behandelen ook andere aandoeningen die doorgaans invloed hebben op mensen met verslavingen – zoals angst, depressie en bipolaire stoornis.
De meeste mensen die aan drugs en alcohol problemen lijden zijn fysiek onwel en worstelen om dit het hoofd te bieden. Onze taak op Ibiza Calm is om onze klanten te helpen met het proces van het fysieke, emotionele en mentale herstel, in een prachtige omgeving. Onze missie is om onze klanten te voorzien van uitstekende zorg, waardigheid en behandeling op basis van empathie en begrip.
Onze kliniek is gelegen op het Spaanse mediterrane eiland Ibiza, waar de temperatuur het hele jaar door aangenaam is.
Read More
Wat kan Ibiza Calm behandelen?
We hebben een breed scala aan interne en poliklinische behandelingen voor gedragsverslavingen, psychische problemen en middelenmisbruik, waaronder detox als dat nodig is, counseling, groepspsychotherapie, mindfulness en aanvullende therapieën, zoals yoga en meditatie. Ons zorgvuldig onderzochte programma wordt geleid door een hooggekwalificeerd team en is ontworpen om jou de best mogelijke zorg te bieden.
MIDDELENMISBRUIK
GEDRAGSVERSLAVING
MENTALE GEZONDHEIDSPROBLEMEN
Hoe behandelen wij?
UNIEKE BEHANDELINGSOPLOSSINGEN
Een discrete, op maat gemaakte, residentiële behandeling voor lichaam, geest en ziel. We stellen voor iedereen die een behandeling aanvraagt een grondig assesment op, om daarvan uit gezamenlijk tot een persoonlijk zorgplan te komen. Door een combinatie van bewezen psychologische en complementaire therapieën te gebruiken, wordt door onze klinische experts een behandeling op maat ontworpen. Ook voedings- en fitnessplannen worden individueel voor elke klant opgesteld. Onze behandelingen raken de wortel van alle triggers van zelfdestructief gedrag, zodat jij op een blijvende manier de controle over jouw leven terug kunt nemen.
Waarom kiezen voor Ibiza Calm?
ZONNIGE & KRACHTIGE ENERGIE
Ibiza is de meest idyllische plek om bij te komen met jaarlijks gemiddeld 300 dagen zon. Vol met pijnboombossen en omringd door de prachtig turquoise Middellandse Zee met heerlijke stranden. De zonnige en krachtige energie en de serene omgeving van het eiland vormen de perfecte plek voor een effectieve, rustgevende, residentiële herstelbehandeling. Ons zorgvuldig onderzochte programma is op maat gemaakt voor elke klant en wordt geleverd door ons zeer gekwalificeerde team.
Waarom kiezen voor Ibiza Calm?
BEWEZEN BEHANDELMETHODEN
Wij gebruiken de meest beproefde behandelingsmethoden die honderden duizenden mensen hebben geholpen om succesvol te herstellen van verslaving en depressie. Onze TMS-machine heeft bewezen zeer succesvol te zijn bij het helpen van behandelingsresistente depressie, tinnitus en obsessieve compulsieve stoornis.
NAZORGPLAN
We creëren een persoonlijk behandelplan voor elke cliënt. Dit omvat individuele en groepstherapie, educatieve lezingen, meditatie, yoga en fysieke activiteiten.
24/7 MEDISCHE ONDERSTEUNING
We hebben 24/7 medische ondersteuning en indien nodig toegang tot het lokaal ziekenhuis.
INTERNATIONAAL TEAM
We hebben een internationaal team met vele jaren ervaring in de verslavingszorg. Ons hooggekwalificeerd internationaal team verzekert behandeling in het Engels en Spaans.
BEWEZEN BEHANDELMETHODEN
Intieme omgeving (niet meer dan 10 cliënten tegelijk) dit zorgt ervoor dat elke cliënt de aandacht krijgt die hij nodig heeft.
GEZINS-/FAMILIEBEHANDELING
Wij bieden therapie voor de families van onze cliënten. Wij begrijpen dat verslaving ook hun beïnvloedt.
IDYLLISCH EILAND IBIZA
Onze historische boerderij is gelegen op 3 hectaren van privéterrein op het Spaanse eiland Ibiza. Een ideale plek om zich terug te trekken van de stress in het dagelijks leven. Wij zijn de enige erkende kliniek voor verslavingszorg op Ibiza.
BEHANDELINGEN OP MAAT
Elke cliënt krijgt een nazorgplan aan het eind van de behandeling. Daarnaast bieden wij nazorg sessies in Ibiza en Londen (gratis voor de eerste zes maanden).
Je moed is bewonderenswaardig!
HET PAD NAAR HERSTEL BEGINT MET EEN KLEINE EERSTE STAP
Verzoek om gebeld te worden!
Heeft u vragen?
HARLEY ST, LONDON
📞 +44 203 868 5710
IBIZA CLINIC, SPAIN
📞 +34 664 443 433
Het voelt overweldigend…
MEER OM TE LEZEN
27/07/2021
World Hepatitis Day is a global public health campaign marked by the World Health Organization and observed on July 28 every year. Its aim is to encourage better awareness, prevention, diagnosis, and treatment of an illness that kills close to …
Read More
20/07/2021
Addiction does not recognise class, race, or gender it can grasp hold of anyone, at any time. No one chooses to be an addict, and there is no single reason why someone becomes one. It could be linked to a …
Read More
The wagon postcast
IF YOU COULD READ MY MIND…
Testimonial
I was at Ibiza calm from the 4th of July to the 29th of July 2020, I am 23 years of age and was in a horrific place in my life From drink and cocaine. My girlfriend is pregnant and outright had enough of my selfish behaviour. I was really ready to start my recovery, I settled in fantastic they have amazing staff so helpful and caring, the food is unbelievable thanks to Danny the main man in the kitchen, the grounds are beautiful, the bedrooms are very nice I overall found my stay amazing. 10/10 couldn't fault it many thanks Francis.
My husband was in the priory 6 months ago, which I wasn't totally convinced by not only experiences of others but the surroundings/ Set up and approach to it .. he is only 2 weeks into his journey at IBIZA calm and it's the first time in a long time I can finally hear happiness in his voice, and motivation on his healing / sobriety journey , commitment to his inner and outer health.. I know this is just the beginnings But both billy and Luca have been extremely helpful and helpful to myself ! If your looking for yourself or a loved one, 100 look no further this is the type of place someone who is suffering needs- the surroundings, the program, the environment , and amazing team!
I can't thank the team at Ibiza Calm enough. I had a friend who spent time with them and what they have done is amazing. From the therapy to the meetings have all set him up for moving forward. Once he left he was not just left and has a fantastic aftercare system in place. Thank You.
I am writing a review on behalf of a friend who prefers to remain anonymous and wishes to express his thanks and gratitude to the staff at Ibiza Calm. He had previously stayed at two rehab centres in the UK, and found the experience at Ibiza Calm to be far more beneficial than either of the UK centres. He said he felt the therapists were much more experienced and caring in their approach which in turn gave him the confidence to finally fully open up about his triggers and issues. He has been sober for the longest period since he has started his road to recovery and it's all thanks to Ibiza Calm.
I'm so grateful for my month at Ibiza Calm. It's a beautiful place, and I learned how to manage my life in a positive way, with healthy food, exercise and self-awareness. I've had many life challenges since I left ( over 2 years ago), but I haven't used any of the destructive behaviours I previously relied on. I gained clarity, freedom and sanity, for which I will always be thankful.
ibiza calm is a great place for treatment I was using drugs and drink all the time my life was a mess until I went to ibiza calm in april 2016 the staff were fantastic and cared for me the treatment I recieved was second to none I can't thank ibiza calm enough and also my family have there son and husband back in there lives thanks to this place I am grateful to the owners who have always supported me through the years
Top