Alcoholism and addiction can happen to anyone. Being famous, or rich does not give you immunity to the deadly disease. Here are three well-known celebrities who, after wrestling with dependency problems when they were younger, have been successfully living their lives free from drugs and alcohol for many years.
Picture: Denis Makarenko (Shutterstock)
Rob Lowe
"Being in recovery has given me everything of value that I have in my life. Integrity, honesty, fearlessness, faith, a relationship with God, and most of all gratitude. It's given me a beautiful family and an amazing career. I'm under no illusions where I would be without the gift of alcoholism and the chance to recover from it."
Rob Lowe during his acceptance speech for the Spirit of Sobriety award in 2015.
Celebrating 32 years of sobriety this month, Rob Lowe is one of Hollywood's best loved actors. From his first movie debut at 18 years old in The Outsiders, he is still going strong almost 40 years later with hit shows such as 9.1.1 Lonestar and Wild Bill. But it wasn't always a bed of roses for him. He struggled with alcohol and substance abuse problems until he got clean and sober in May 1990.
Lowe started to drink as a young teenager, being a star at such an early age was difficult for him. He explains he grew up in an industry that had at the time, a significantly different attitude towards illicit drug (cocaine) use. He said in an interview with insider magazine – "one of the first things you did when arriving on set was to find out which department was selling the coke" – it was easy to get swept up in all the trappings of money and fame.
First, he became involved in a sex scandal in 1989. Then his grandfather became critically ill, and he was unable to take his mother's call asking for help because he was too hungover. That was when he decided enough is enough, he had to get professional help. He phoned the number a friend had given him a year earlier and entered a rehab program in a treatment centre.
Rob has always taken his sobriety seriously, in the early days he travelled with a sober buddy, and he always made sure the fridges and bars in his hotel rooms were cleared of alcohol before he arrived. Even now he spends time with other sober actors and regularly attends recovery meetings. He is quoted as saying "All of my understanding about life has come from getting sober and being in recovery."
Picture: Paul Smith / Featureflash (Shutterstock)
Elton John
"If I hadn't finally taken the big step of asking for help 30 years ago, I'd be dead. Thank you from the bottom of my heart to all the people who have inspired and supported me along the way,"
Elton John on Twitter in 2020, when he celebrated 30 years of sobriety.
Another inspirational man celebrating 32 years in recovery this year is the singer-songwriter Elton John. He has sold more than 300 million records worldwide and earned countless awards during his five decades in the entertainment industry, however he has admitted that in the 70s and 80s he took so much cocaine he thought he might die.
Elton abused alcohol initially, though it wasn't until he discovered cocaine that the wheels really started to come off. He first took cocaine in 1974 and immediately became hooked on the euphoric feeling the drug gave him – and he became infamous for going on crazed coke binges. He wrote in his autobiography, Me, "My appetite for the stuff was unbelievable — enough to attract comment in the circles I was moving in. Given that I was a rock star spending a lot of time in Seventies LA, this was a not inconsiderable feat."
In July 1990 he accepted he had a problem and asked for help. He says, "I had reached the lowest ebb in my life — the absolute bottom. I hated myself so much." After the initial stay in an addiction treatment centre Elton took a year off to focus on his recovery and would go to up to five Narcotics Anonymous or Alcoholics Anonymous fellowship meetings a day. When he eventually returned to work, and to touring, he would build attendance at NA/AA meetings into his schedule – and he has been to meetings all over the world.
Elton has helped other famous people get into recovery; notably rapper Eminem – who celebrated 14 years sober in April; and Robbie Williams who entered rehab for drugs in 2007 and has since had many successful years of sobriety. Elton's words of wisdom to other addicts and alcoholics trying to get sober include – "my best advice to people who are facing those difficult early days of sobriety is to get humble," and "make recovery your absolute priority over everything else."
Picture: Kathy Hutchins (Shutterstock)
Anthony Hopkins
"It's been a tough year, full of grief and sadness for many, many, many people," he said. "But 45 years ago, today I had a wake-up call. I was heading for disaster. I was drinking myself to death. I got a message, a little thought, that said, 'Do you want to live or die?' I said I wanted to live. And suddenly the relief came, and my life has been amazing."
Anthony Hopkins on his milestone 45-year sober anniversary December 2020.
At 84 years old beloved actor and philanthropist Anthony Hopkins, has spent more than half his life sober. He says "booze is a wonderful way of checking out. It has an instant effect – that's why we do it. In my case I had these peculiar conflicts – I didn't feel I fitted into my own skin. I felt deeply guilty and ashamed and not worthy of the luck I'd had as an actor."
He admits drinking to blackout and waking up in a hotel room in Arizona, not knowing how he had got there; this was the event that finally led him to seeking help. He credits Alcoholics Anonymous for saving his life, and still attends meetings.
Anthony regularly posts inspirational messages on Twitter and YouTube, and he is open about his sobriety and struggle with alcohol. Talking to those affected by alcoholism during the pandemic he is quoted as having said "today is the tomorrow you were so worried about yesterday," he added, "don't give up, just keep in there, just keep fighting, especially you young people."
Addiction treatment
Addiction does not recognise class, race, or gender it can grasp hold of anyone, at any time. No one chooses to be an addict or an alcoholic, and there is no single reason why someone becomes one.
A good rehab centre will have qualified staff on hand to address underlying conditions and look at the reasons behind why someone started or continues, to use substances or behaviours as a way of making themselves feel better.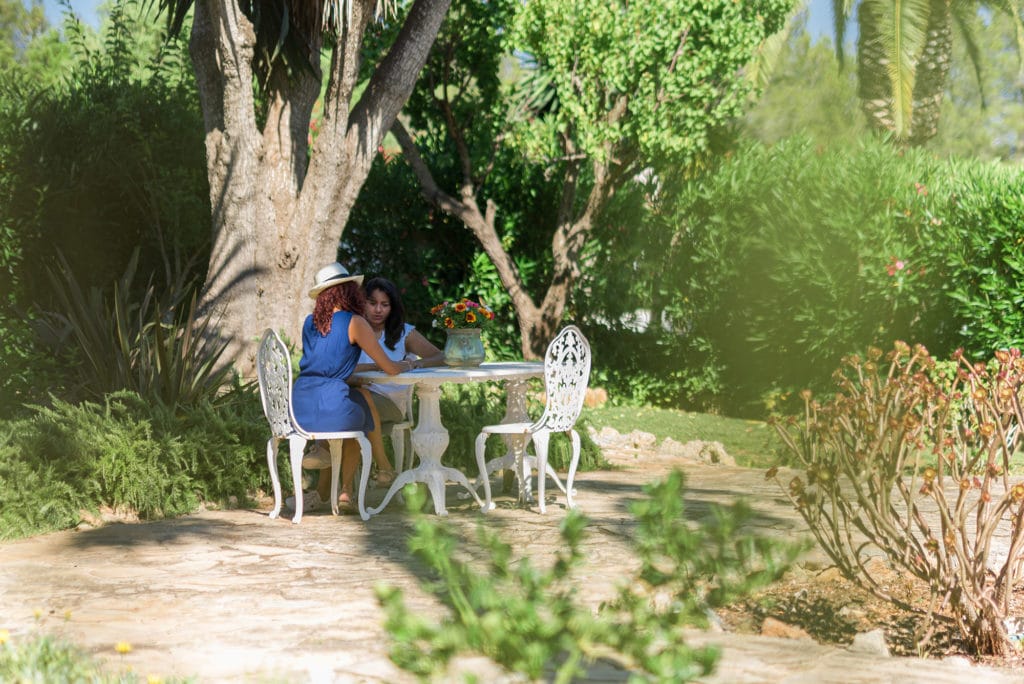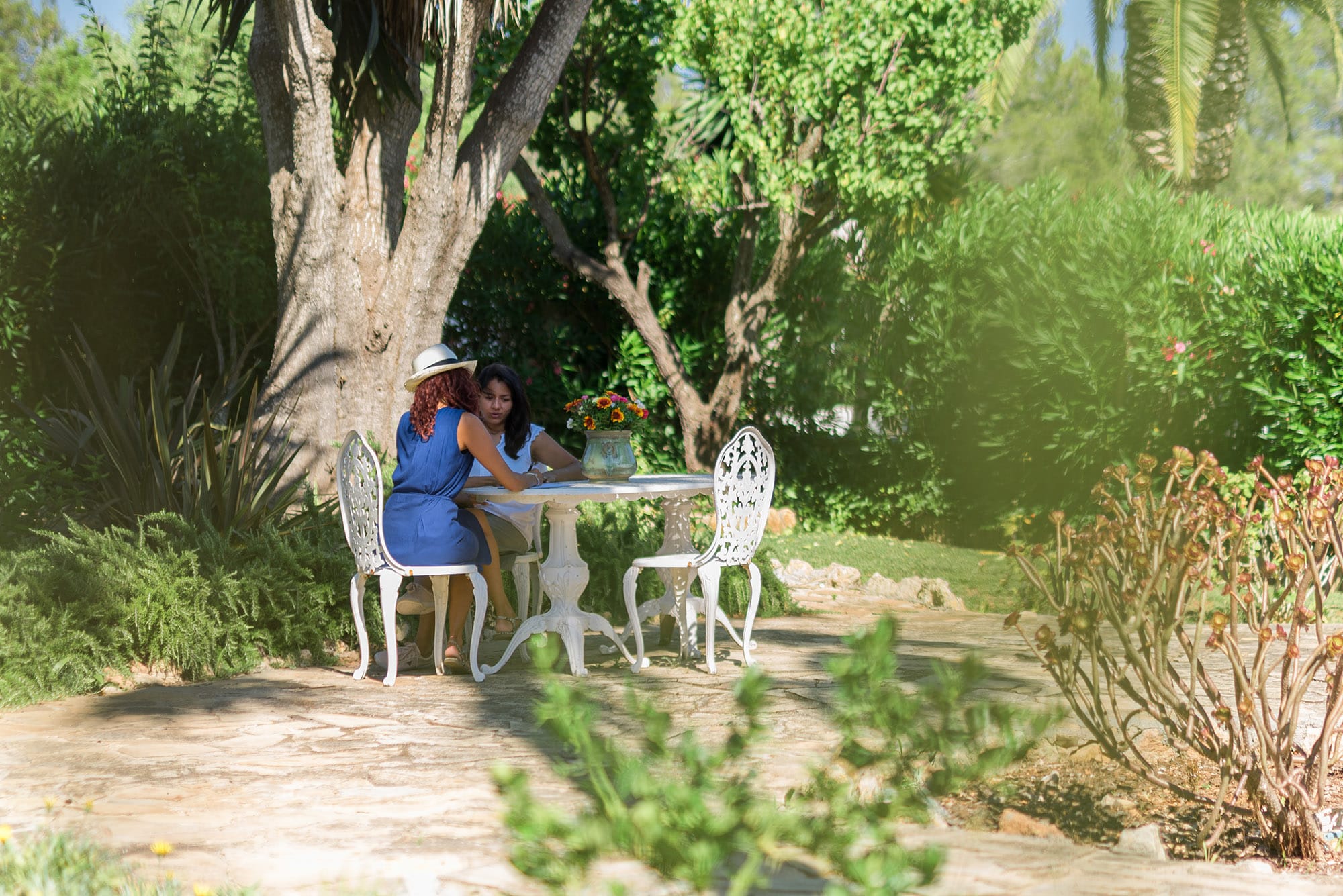 Rehab in Spain
Here at our luxury residential rehab centre, located in the heart of Ibiza, Spain, we offer a range of therapies for the treatment of alcoholism, addiction (both substance and process), and co-occurring mental health disorders.
For details on the programs and treatments available, plus information on admissions contact sharon@ibizacalm.com